Impact
Since last Ramadan, we trained and coached 165 people to get into youth work in 18 Mosques/community organisations across the country – from Kent to Lancashire and everywhere in between.
Through this work, we have seen a real positive impact on the local communities, with young people getting involved and engaging in various initiatives their Mosque offers – from weekly youth engagement sessions to business incubation!
In addition, we also organised community events and workshops for 782+ parents and teenagers in partnership with a youth work expert, hosted at one of our local Youth Hubbs. 
This was a fortnightly series of workshops delivered over six months by Dr Deen that covered various topics, including mental health, emotional intelligence and relationships.
We recorded the workshops with plans to make them available as an online resource for our trained youth workers and others as a teaching tool to deliver the same content in their local area.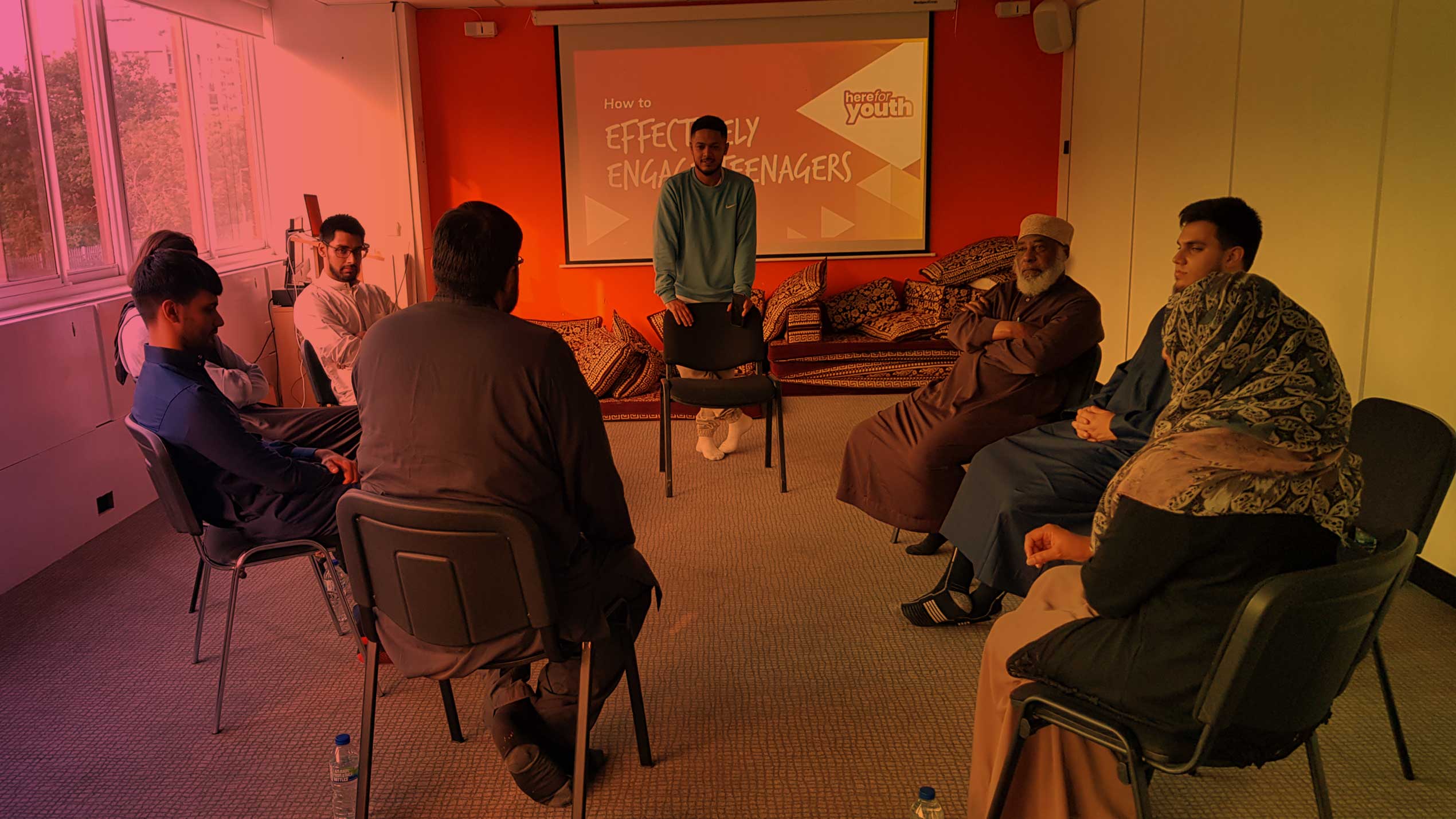 Success Stories
We have also had many young people who have participated in our programs, and we are proud to share that they have made a real difference in their local communities.
One example is Tamim from Harlesden Ummah in the London Borough of Brent. He started coming to their weekly Youth Hubb as an attendee two years ago and is now a member of their leadership team for the youth department of the Mosque. 
New Partnerships
We have formed new partnerships with more than 45+ new Mosques and local community organisations, and we are excited about the opportunities these collaborations bring.
Through these partnerships, we have worked on joint initiatives which have significantly impacted the community. Some of these partnerships are at the national level.
We represent our partners that we train, coach and advise on platforms like at the National Youth Sector Advisory Board meeting in Westminster or the Houses Of Parliament. Please do follow us on LinkedIn for more of these updates.
"All of this is thanks to the generous donations of our supporters and organisations since Ramadan."
Future Plans
Moving forward, we plan to train and coach another 200 individuals to get into youth work and start weekly youth engagement activities in their local area.
We are excited about the possibilities and look forward to sharing more details with you in the coming months.
Finally, we are grateful for your ongoing support of Here For Youth. Your contributions have been invaluable in helping us make a real difference in the lives of young people across the UK.
Thank you for taking the time to read this update. Please do not hesitate to reach out if you have any questions or want to get more involved with our work.